Project Page
Bolo's Backyard Mini
By Bolo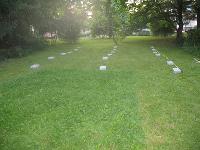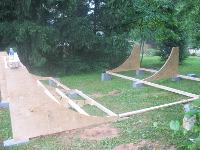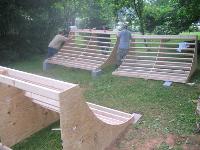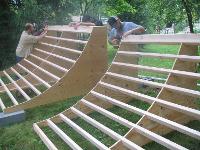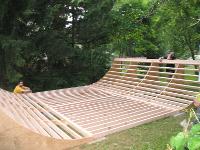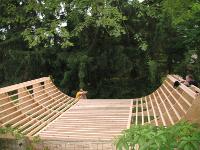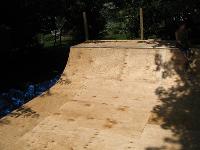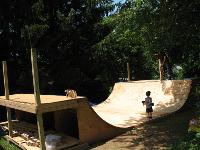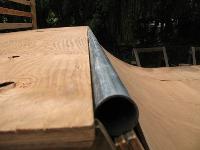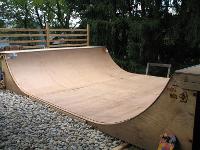 Notes
Estimated finish time: Memorial Day Weekend (3 days)
Actual Finish Time: June 23 (4 straight week-ends)
Approximate Total Cost: $1,500
Endless Backyard Sessions: Priceless

After 17 years of skating I finally bought a house and built my own ramp. 4ft high and 16 ft wide with 4 ft decks, 8ft of flat bottom and quick trannys. This is not exactly a beginner ramp but once you learn on it you can take those tricks to any other ramp and handle it. If you make it too shallow and slow you'll never get a good grind. That is also why you need at least 16ft wide to get some good long grinds.

Maryland has a lot of rain and I did not put enough thought into coverage. I bought a big tarp but the ramp is so big it makes it hard to cover and keep it secure from the wind. We have had an unually bad summer for storms so it has already taken a beating. The ramp still rips though.
Build Date
May 2009
Location
Baltimore, MD