Project Page
HALFPIPE TO HEAVEN
By mattylee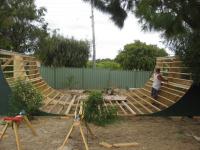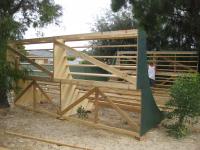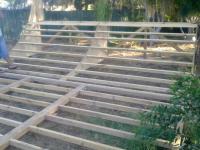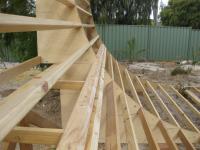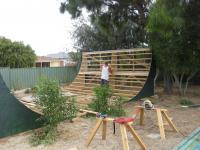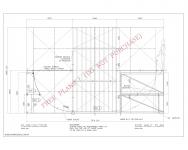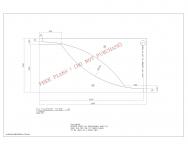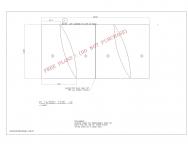 Notes
HALFPIPE TO HEAVEN
DESIGNED & BUILT BY MATT & PATT 2010.

MATERALS:
6MM EXT PLY x 46 OF (SHEETING)
16MM EXT PLY x 8 OF (WEBS)
75x35 MPG10 MIN x ESTIMATED 300LM(ORDER 4.8m LENGTHS FOR ECOM.)
USE TREATED FOR EXTERNAL USE.
50NB GALV GRIND RAIL 9.6LM/2 LENGHTS.
M8 COACH BOLTS AS REQUIRED.

DESIGNED & CONSTRUCTED IN MODULES @2.4M WIDE TYPICAL FOR EASY OF RELOCATION & BOLTED TOGEATHER.
NOTE:SHEETING IS INSTALLED ONLY WHEN IN FINAL LOCATION.

OVERALLS.
L7674mm x W4805 x 2257H
R2187_RADII USED (CHANGING THIS WILL AFFECT VERTICAL & ECOM ON SHEETS.

FREE PLANS USED IN IMAGES,NOT FOR SALE OF ANY KIND & USE @OWN RISK.

Build Date
January 2010
Location
WEST OZ